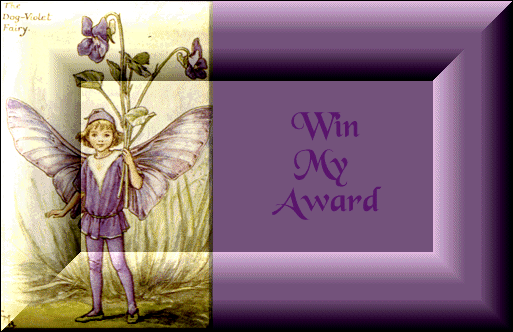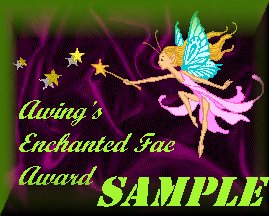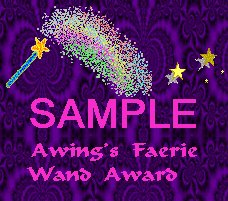 If you wish to apply for one of my awards, simply email me at Awing's Mail. Submit your name, a link to your page, and the award you wish to apply for.
Criteria for winning my awards are simply as follows:
1. Keeping the Spirit of the Fae alive on the World Wide Web.
2. Creativity in design, including format, graphics, and music.
Good Luck and Brightest Blessings of the Fae!
Once you have received an award from me, please link it back to my site.
Visit Awing's Award Hall of Fame


have visited the Award Arena